Hi Irfan,
I have added the "maxsup" parameter: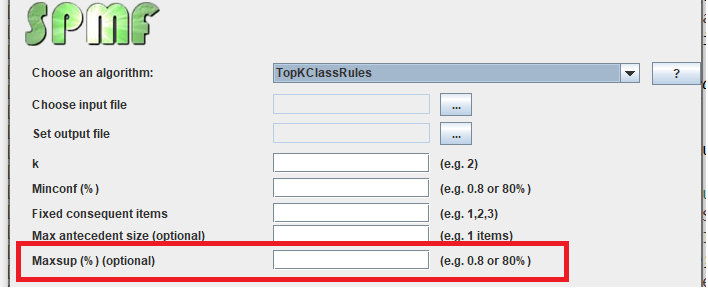 You can try it by downloading the spmf.jar file again from the website.
For the source code version of SPMF, I will upload spmf.zip maybe in a few hours because I want to also update another algorithm.
Best,
Philippe
Edited 1 time(s). Last edit at 08/09/2020 09:10AM by webmasterphilfv.